About us
Our passion as a food manufacturer is part of our success. We aim for high customer satisfaction and are determined to give all we can to our clients. We create products that are both customer and market orientated.
As a company, we have a special responsibility towards the environment. Resource-conserving working methods and the reduction of emissions of all kinds are key elements of our daily work.
Our Philosophy: German Candy Tradition – Made in Germany, created in Black Forest. 
In fulfilling our varied and demanding tasks we are reliant on our qualified employees, who are among the most important elements of our company. We keep employees up to date through regular internal and external training programmes.
The company is lead by a management trio: Peter Kaspar, Klaus Richter and Jürgen Stephan.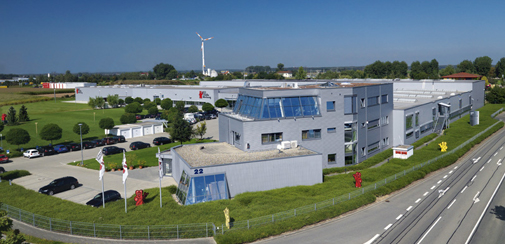 How to find us
Headquarters Herbolzheim
Kalfany Süße Werbung GmbH & Co. KG
Industriegebiet West
Holzmattenstraße 22
D-79336 Herbolzheim
Kalfany factory in Müllheim
Kalfany Süße Werbung GmbH & Co. KG
Renkenrunsstraße 14
D-79379 Müllheim